After an online course about "Minimalism in Photography" and an introducing course to "Streetfotografie",
the follow-up course "Streetfotografie 2: 12 Praxisbeispiele" was published on Fotoschule fotocommunity today. All courses are in German only and available for members of fotocommunity.de!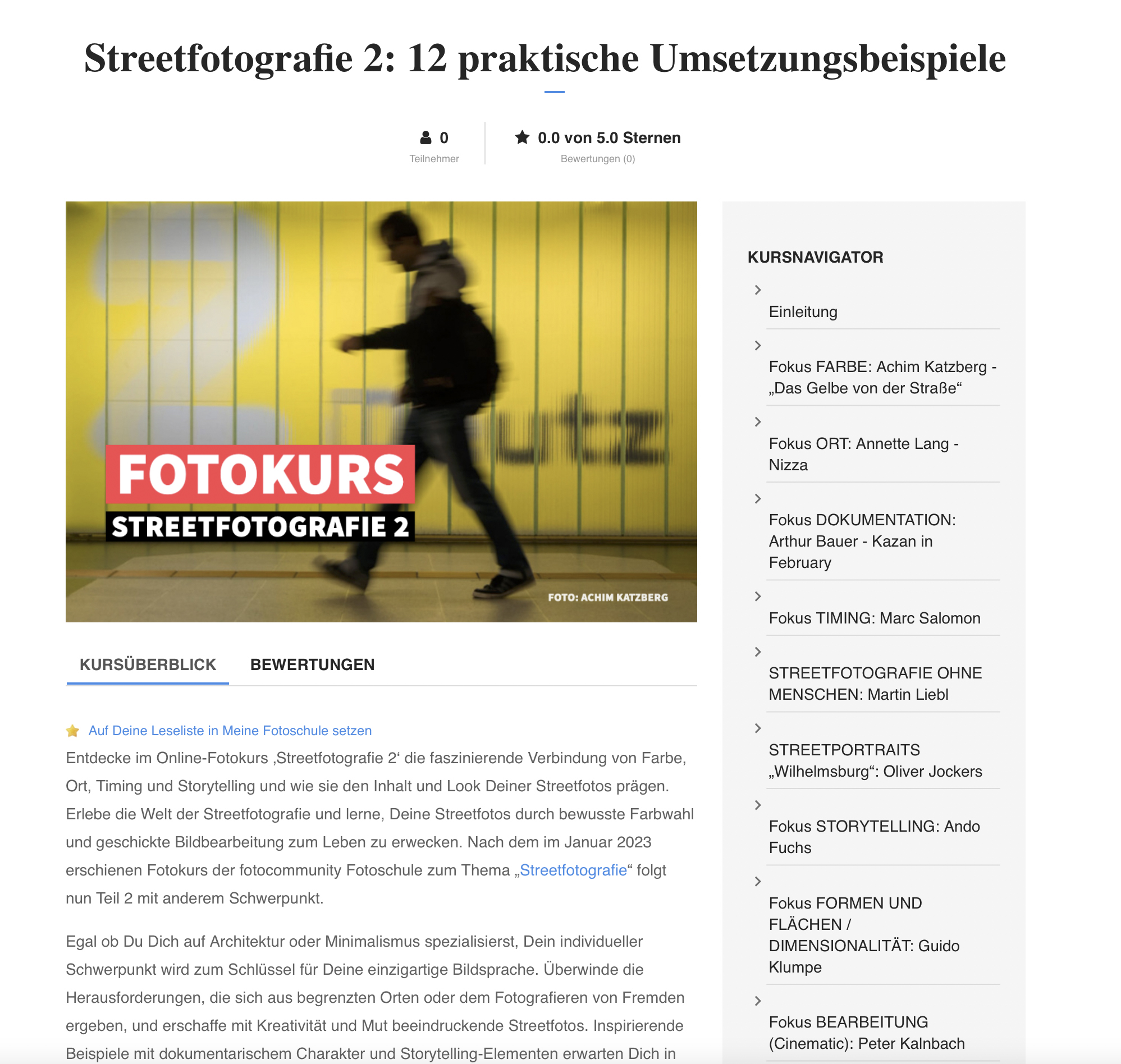 In this part I try to clarify the theoretical facts learned from course 1 using 12 practical examples. I selected 12 representatives of the German-speaking street photography scene and explained the techniques and procedures of street photography.
Thank you for giving me the pictures and series and for trusting me not to write nonsense about them 😉
I'm glad you're all with me here:
Achim Katzberg
Annette Lang
Arthur Bauer
Marc Salomon
Martin Liebl
Oliver Jockers
Ando Fuchs
Guido Klumpe
Peter Kalnbach
Thomas Hackenberg
Britta Kohl-Boas
and me 🙂
 
---