It's a very very very very special feeling to hold a magazine in your hands with your own photo emblazoned on the cover.
I can hardly describe it… it's a mixture of infinite joy and enormous pride.
Inside is an 8-page article about me written by editor in chief Patrick Barkowsky.
And here the pride takes on an even more special form, because Patrick's words about me are more than flattering and heart-melting. I still can't get this smile out of my face. My biggest thanks for that!
The SCHWARZWEISS Magazine is published by Tecklenborg Verlag in Germany and will be available at the end of March 2023 here or at all usual points of sales.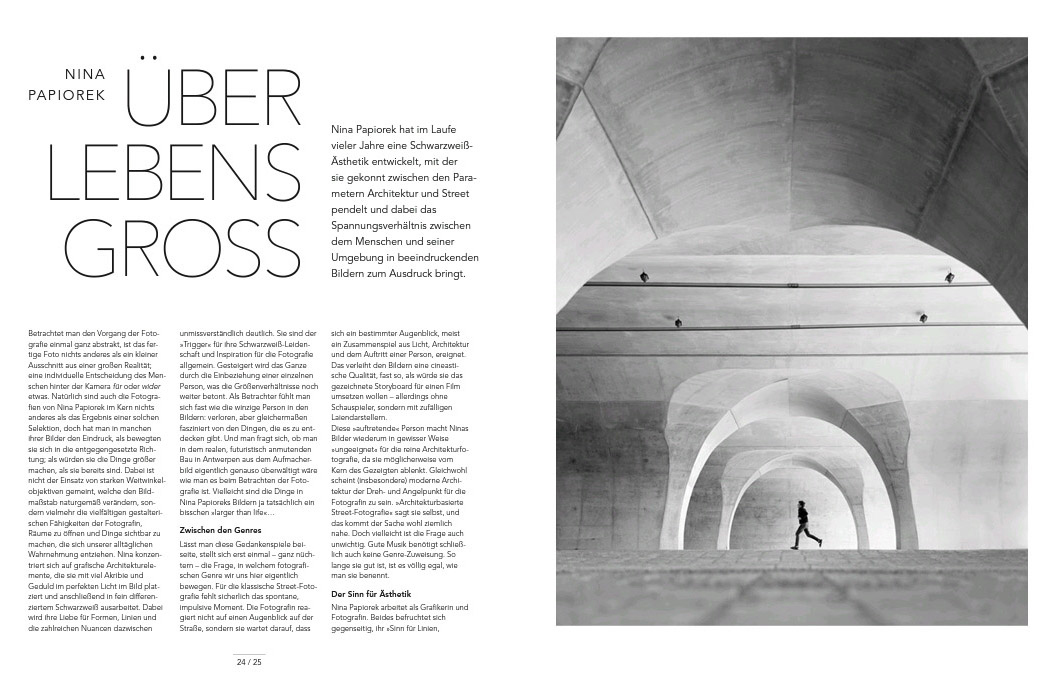 ---
---
You might also like
---